Rosh Ha-Niqra. Rail tunnel, built by 10th Railway Building Company, New Zealand Expeditionary Force, under British authority in the early 1940s. Blow-up in 1948 by the IDF to prevent arms and men being transported from Lebanon into Israel by British forces. Part of the Cairo-to-Europe line, via Israel, Lebanon, Syria and Turkey.
The view looking south on the Israeli coast from the cliffs of Rosh Ha-Niqra above the rail tunnel.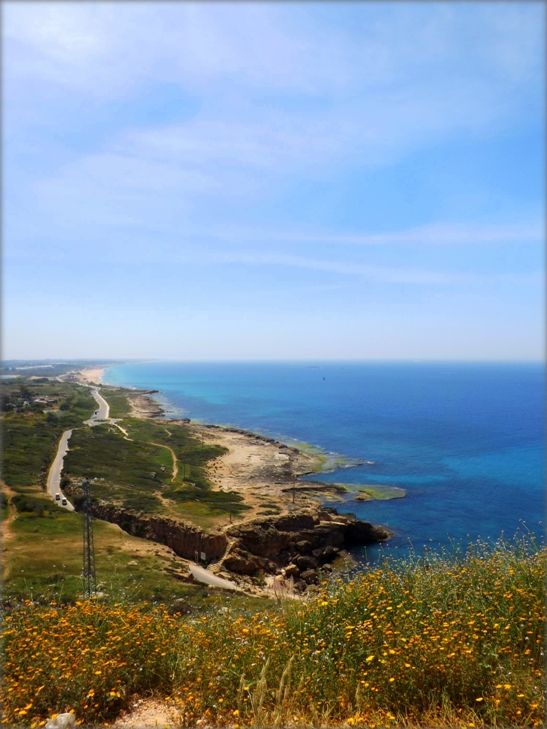 Northern-most point on the Israel coast, before entering Lebanese waters.
Plaque commemorating New Zealand army engineers who built the short-lived rail tunnel between Israel and Lebanon.